VIVA International (Pvt) Limited, the parent company is based at Lahore with business offices within Lahore, The modest beginning of the company started in 1983-84 as proprietorship firm but through the objective initiatives and dedicated efforts, it was transformed into a limited liability company in 1990-91. The company is progressively involved in the import, manufacture, sale, distribution and promotion of wide range of high-tech electronics and communication equipment and services in Pakistan market over the last many years.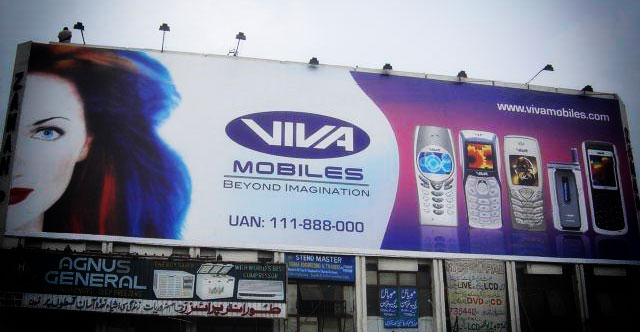 VIVA is among the few to anticipate the" explosion" in the communication sector during last few years and one of the only companies able to channel, direct and expand the Cellular Mobile Phone Industry through its brand VIVA Mobiles. Today VIVA is an industry pioneer in bringing audio video telephony solutions in Pakistan.
With a dynamic approach towards business in the ever changing environment of telecommunication industry and products like Video Telephony, Surveillance, IP Telephony, Telecom Products Tele marketing services are the new business areas where VIVA have been successful.
The experience gained by company in technical, marketing and financial aspects during the last many years in communication sector shall prove to be a great asset for the revenue generation through the deployment of Video Telephony products and services. The company at its strength has a highly dedicated team of professionals, engineers, consultants and work force committed to high standards of achievements/attainment.
VIVA is already having business/working relationship with Warid Telecom and PTCL as their Affinity Partner for the distribution of GSM products and services and Broadband Products respectively.
With a dynamic approach towards business in the ever changing environment of IT industry and products like Tablets, Smart Phones on which VIVA is launching Tablets, Smart Phones, Android TV Box and related product. It is also interested in doing business in the security related products.